Offering Dependable AC Repair in Sandpoint, ID Without the Hassle
Though the temperatures are high, summer is all about keeping cool. That can be hard to handle if you're stuck dealing with a broken or malfunctioning air conditioner. You have other things to worry about. If you'd rather get your problem sorted out quickly instead of waiting for AC repair in Sandpoint, think about going with the HVAC masters at Age Heating & Cooling for maintenance and repairs.
Our neighborly, experienced technicians are experts at fixing a variety of AC systems. We use that experience to work more quickly and more reliably than our competitors. And we're known throughout the community for our commitment to your comfort and peace of mind. That means we won't give up on a project until it's finished correctly the first time.
If you want to keep your air conditioning system in great working condition, Age Heating & Cooling will work hard for you until you have the quality support you deserve.
Contact us at 208-603-2210 to request your appointment today!
It's important to provide consistent maintenance to your home or business's AC system. Many problems are best left to licensed and certified professionals. This is because we have the tools and skill set to complete repairs safely and efficiently. But there are several smaller tasks you can complete yourself to check for signs of trouble. Of course, if you are unfamiliar with your HVAC system, don't hesitate to call us. We've seen every problem you can imagine.
For example, if your unit won't start when you direct it to, there could be something wrong with the wiring, thermostat or circuit breaker. If you own a smart thermostat, you'll need to get in touch with the company for more detailed instructions. Check that all switches and displays are correct.
Many home and business owners also deal with their air conditioner blowing untreated air when you want cooler temps. A lack of refrigerant could be the cause. It may also be because of a dirty air filter. Try to swap it every few months to stop dust from getting into the system.
Sometimes your air conditioner is blowing cool air, but not enough to properly cool the room. If it's not a clog in the ductwork, your AC unit may not be powerful enough for your home's cooling needs.
In the meantime, always check for leaks, stains and smells. You should also listen for loud noises coming from your air conditioner. These are often the first signs of trouble. Finding them quickly can make quite the difference in how much it will cost for repairs or maintenance.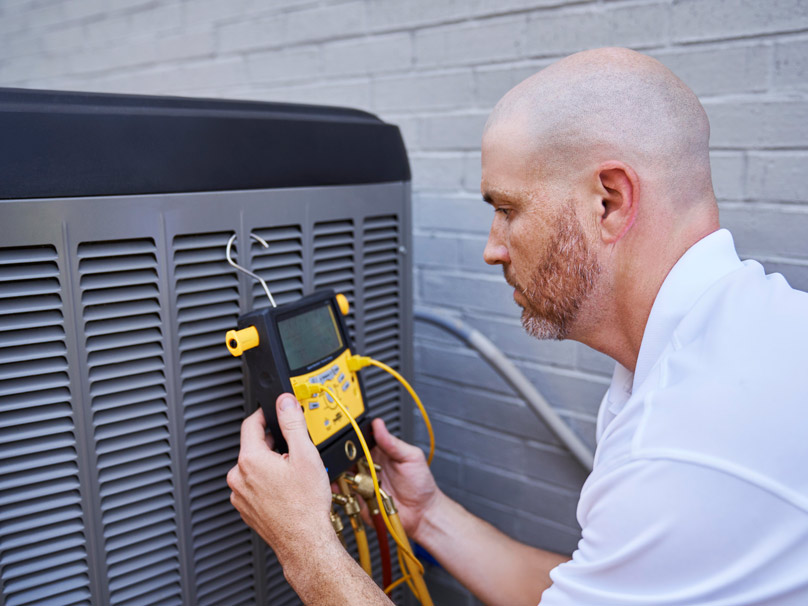 AC Service in Sandpoint, ID and Surrounding Areas
For more complicated problems, the HVAC experts at Age Heating & Cooling perform the most dependable AC service in Sandpoint.
A majority of problems with your HVAC equipment might seem simple at first. But there are lots of benefits to going with a licensed professional. We have lots of experience on many different kinds of cooling systems. We can find where these problems or malfunctions start. We'll work to get your AC back into the best shape it can be. This will minimize the chance you'll need to make other repair calls. It also boosts your system's energy efficiency, which could mean lower energy costs. All that money saved can really add up over a system's life span.
So if we're in the neighborhood, why not ask one of our technicians about signing up for an annual AC maintenance plan? Over the course of these routine visits, we'll inspect all key components. You'll enjoy the peace of mind your air conditioner is in well-trained hands. Our staff can help you figure out if a maintenance plan is right for you.
Even with the best maintenance service ever, no air conditioner can last forever. Eventually your system will be too old or worn down. Repairs won't make financial sense anymore, and you'll be better off with a new air conditioner. Many air conditioning systems last around 10 to 15 years. Start thinking about AC installation in Sandpoint if yours is that old, or if you're constantly arranging repair visits. Once you're sure it's time to swap, don't worry about knowing every detail. We're more than ready to help you determine what brands, pricing or desired features work best for you and your needs. And you'll walk away knowing you made the best choice with a brand-new, highly efficient air conditioner.
Contact us online or give us a call today at 208-603-2210. You can schedule an appointment as soon as you're ready.
Our Professionals Offer the Fantastic Heat Pump Repair in Sandpoint, ID That More Homes Rely On
Ever been trapped with a broken or defective heat pump when an ice storm is about to hit? You know how frustrating it is to lay around for decent heat pump repair in Sandpoint. The heating and cooling specialists at Age Heating & Cooling feel you shouldn't end up with anything less than the speediest, most consistent service possible.
All of our qualified, insured and licensed technicians are renowned in the community for their commitment to top-notch customer service for all heat pumps, with the tools and expertise to get the job done correctly the first time. In fact, we won't rest until you have everything you need.
If you have a heat pump, chances are we've seen your current problem before. From complete breakdowns to simple maintenance, we'll do our best every time. So if you worry your heat pump isn't working like normal, reach out to us at Age Heating & Cooling.
There are many distinct problems that can affect your heat pump. But there are just as many ways to notice something is wrong. Your senses are some of your most beneficial tools. The more they understand what's normal, the easier you'll notice something doesn't look, sound or even smell right.
If you're having trouble getting the temperatures you want, inspect your thermostat's programming. Sometimes fixing the problem is as straightforward as changing the settings. If the display is damaged or inaccurate, finding the manual will help you determine if you can fix it without professional help.
Another typical issue some owners deal with is poor airflow. Vents should be cleaned occasionally to prevent dirt buildup, but the most common cause is a dirty air filter. While replacing the filter is simple, sometimes the problem is a more complicated system like the evaporator coils. You will probably need the assistance of a professional.
If your heat pump isn't turning on at all, you'll want to inspect electrical systems first. If you notice exposed wiring, pick up the phone! We have the tools to resolve the damage safely.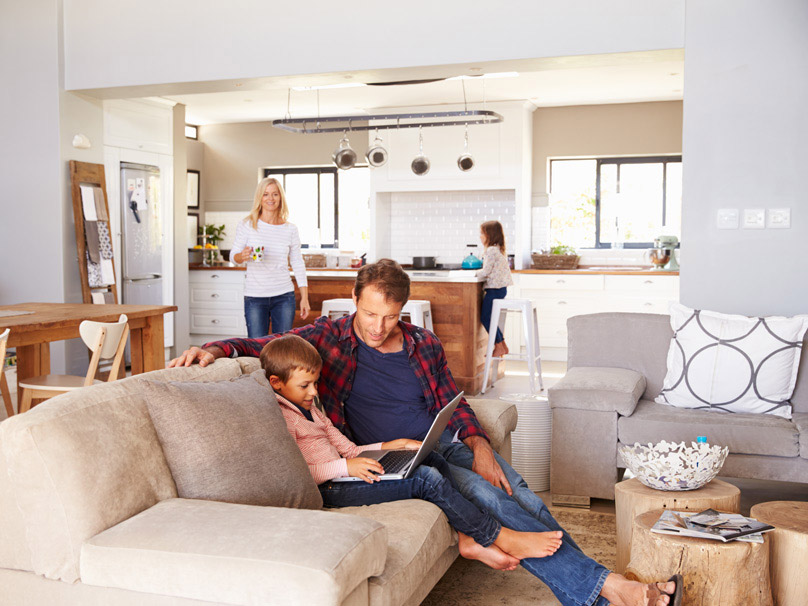 Heat Pump Service in Sandpoint, ID and Surrounding Areas
Once you've figured out your heat pump needs professional assistance, looking for decent heat pump service in Sandpoint can be exhausting. If you want to avoid the hassle, our specialist handle all heat pump service with professionalism and unmatched speed. Any time or money saved is yours to enjoy.
Your heat pump is an important part of your home comfort system. It works nonstop to heat and cool your home. Over the course of its lifetime, that could mean additional wear and tear. Consistent maintenance minimizes total shutdowns. It may even enhance energy efficiency.
While regular service calls feel like a poor way to save money, its actually a cost-effective investment. Don't forget how much you'll save in utility costs. Our annual heat pump maintenance plans are a favorite choice for customers. We'll have the opportunity to inspect and maintain all key parts of your heat pump. With just a few visits a year, your heat pump will run as efficiently as it can.
But after so many years, any heat pump will get to a point where it's no longer cost-effective to repair. With our fantastic heat pump installation, you'll enjoy a flawless transition from your old heat pump system to the new model. Thanks to advances in technology, these heat pumps are quieter and easier to use. They're even more energy efficient. Some systems can be set into existing furnace systems with major renovation. With decreased heating and cooling bills, your home will be comfier than ever.
Don't feel like you need to know all the details of our available models. If you're unsure about what brand, pricing or extra features are right for you, we'll help you
Give us a call at 208-603-2210, or contact us online to get outstanding heat pump service.
Bring Back Comfort Fast with Our Exceptional Furnace Repair in Sandpoint, ID
Is your HVAC equipment working poorly or not at all? It's a major inconvenience to deal with when you're left huddled under a bunch of heavy blankets or coats. Don't wait any longer for furnace repair in Sandpoint, ID. You will keep the cold away when you let Age Heating & Cooling tackle all your heating needs.
Our experienced HVAC techs have seen it all. We'll help you with all the most common heating problems, and we're always ready with outstanding service as soon as you let us know. We'll hurry over promptly to identify the root of the problem and resolve it. We'll also figure out how to stop the same problem from happening anymore.
Whatever the scope of the job, our staff can handle it. All our repairs, maintenance or installation jobs will be finished correctly the first time around, guaranteed.
Larger problems are best left to specialists with the right tools and experience. But there are still multiple ways you can help. These are smaller things you can handle by yourself to check on the shape of your furnace. Keep your eyes and ears alert for bizarre noises or stains. These signs often indicate a problem, and moving fast might prevent an expensive repair. We'll hurry over to make sure it's repaired.
Many problems begin in the thermostat. If the display is inaccurate or damaged, it can illustrate why your home isn't heated. Other electrical equipment like the circuit breaker should also be examined. If a switch flips back to the wrong position, call a professional! It sounds like something we can help with.
Regularly cleaning your furnace is also helpful. It prevents the buildup of any grime or other debris. Pay particular attention to important systems like the flame sensor or condensate pan. If these become damaged, your heater's effectiveness might be reduced.
Completing these minor tasks helps you in the long run. But the heating specialists at Age Heating & Cooling know how to best care for your utilities, so don't hesitate to try out our services!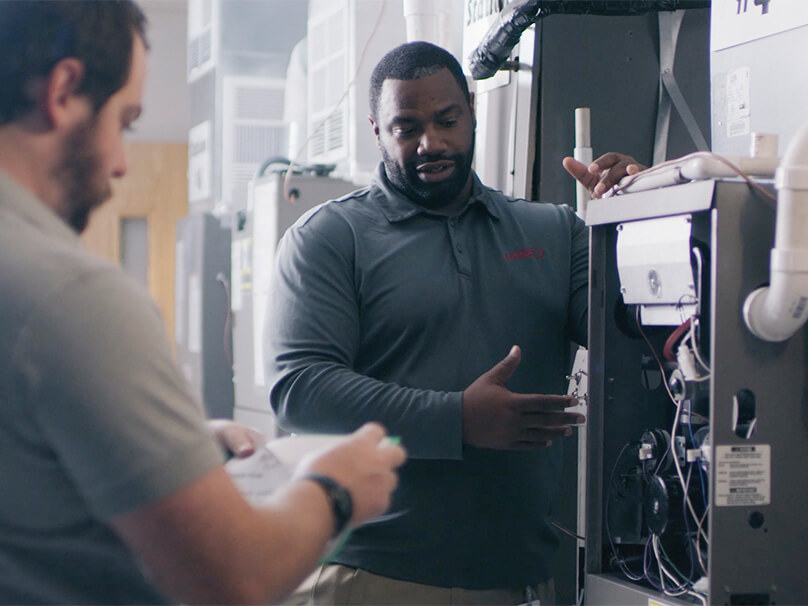 Furnace Service in Sandpoint, ID and Surrounding Areas
For anyone who's ever put up with the process of searching for a good technician, you know how frustrating and time-consuming it can be. No one should have to put up with subpar service. When you choose Age Heating & Cooling for your furnace service in Sandpoint, you'll see for yourself how easy furnace maintenance can be. We have the tools, experience and sense of professionalism to get the job done correctly.
Consider the safety of your home or business. If your furnace is heavily damaged, it could result in a carbon monoxide leak. Proper maintenance greatly lowers the likelihood your furnace will fail entirely. You'll also enjoy the confidence its running at peak performance. That can really mean something over a furnace's lifetime.
Have we told you about our annual furnace maintenance plans? They make an enormous difference. They consist of regular maintenance and detailed inspections. The process makes the most of your furnace and keeps the warranty active. We'll keep a close eye on any part of the system that's slowing down. Be sure to ask one of our staff members about more information on how they're adjusted to fit your needs!
Over the course of each maintenance visit, we'll check on crucial components like pilot lights, burners or blower motors. Any parts needing additional attention are cleaned and replaced as needed. Electrical systems will be reviewed as well.
Even the best technicians can't keep a furnace running forever. As your system ages, the probability of a breakdown or frequent repairs goes up. If your energy expenses are consistently rising, it's time to think about furnace installation in Sandpoint.
If you wait long enough, maintaining your old system will end up more expensive compared to installing a replacement. This is typically around 12 to 17 years of age. With proper maintenance you'll keep your furnace in better condition for longer. When you decide to go with installation instead, we'd love to assist you. Our staff will help you review the range of options available. This includes models, pricing and desired features you're looking for. When you've picked out your new system, you'll appreciate the advances in technology. They offer a boost to energy efficiency and quiet performance compared to older models. You won't have to worry about the noise ever again.
Give us a call at 208-603-2210 or contact us online to make a furnace appointment today.